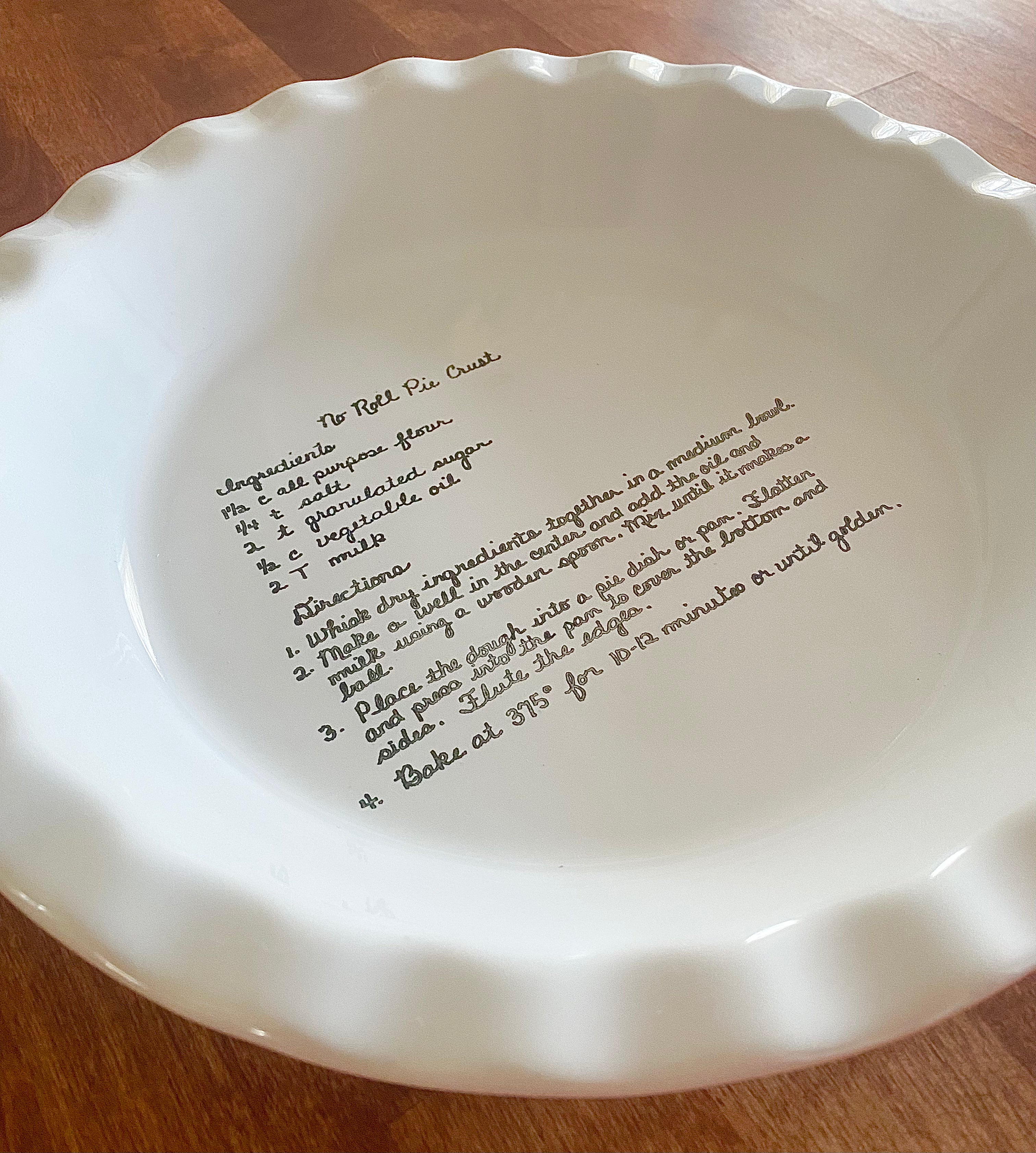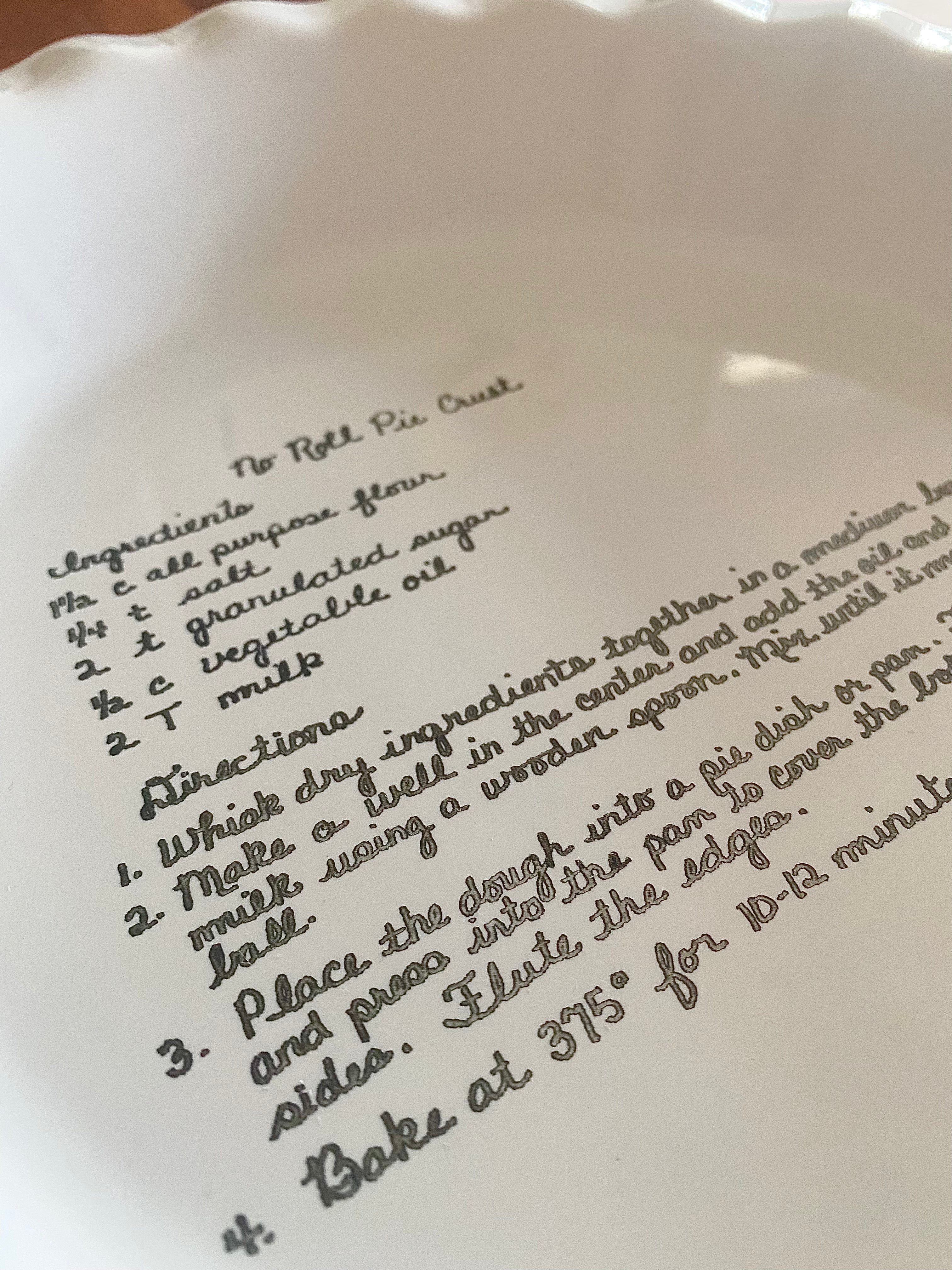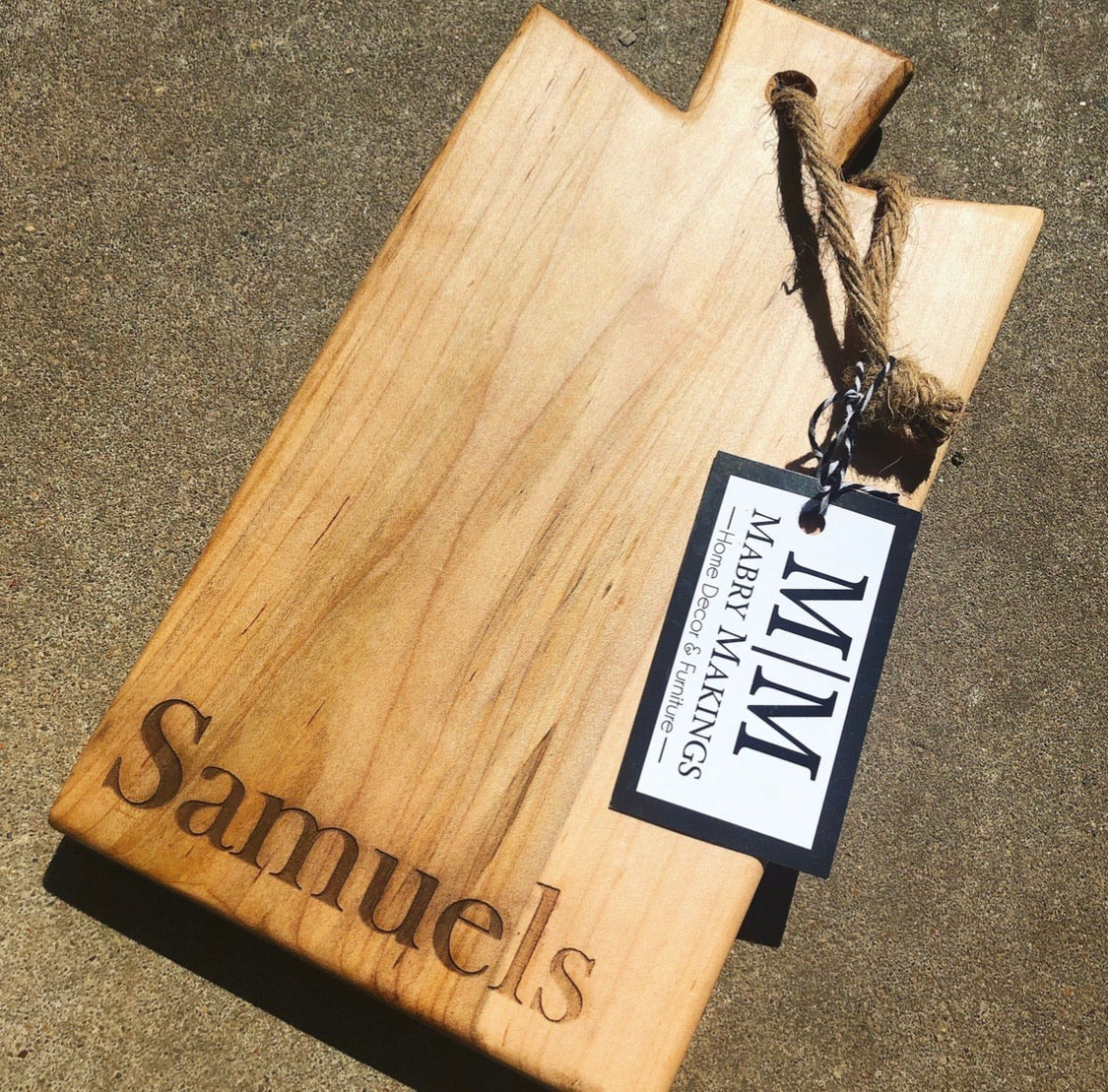 Engraved Pie Plate
Whether it's your grandma's old family recipe or you would like to memorialize someone's handwriting from an old card or letter, we can make it into a beautiful keepsake by engraving the special words onto one of these beautiful ceramic pie plates. We can also engrave a last name as well (as shown in the cheeseboard engraving picture). 
PIE DISH INFO: 36 oz white ceramic pie plate, 9 inch diameter, Oven/freezer/microwave safe
HOW TO ORDER: Choose your engraving option. If choosing the handwritten/recipe engraving, please be sure to email us the handwriting sample after you checkout - mabrymakings@gmail.com 
PLEASE NOTE: The Handwritten Engravings cost a little extra due to the time and care we put into photoshopping and resizing.