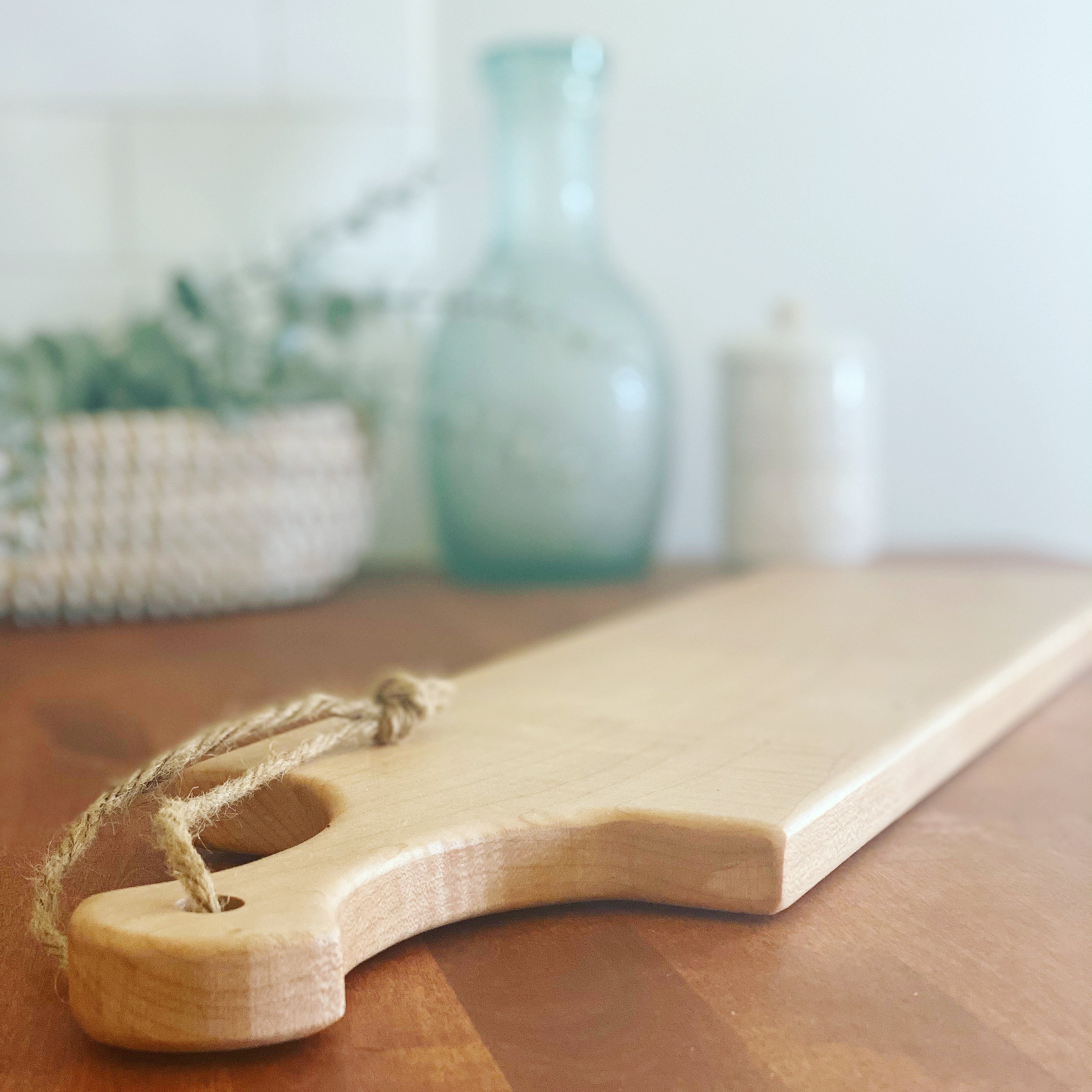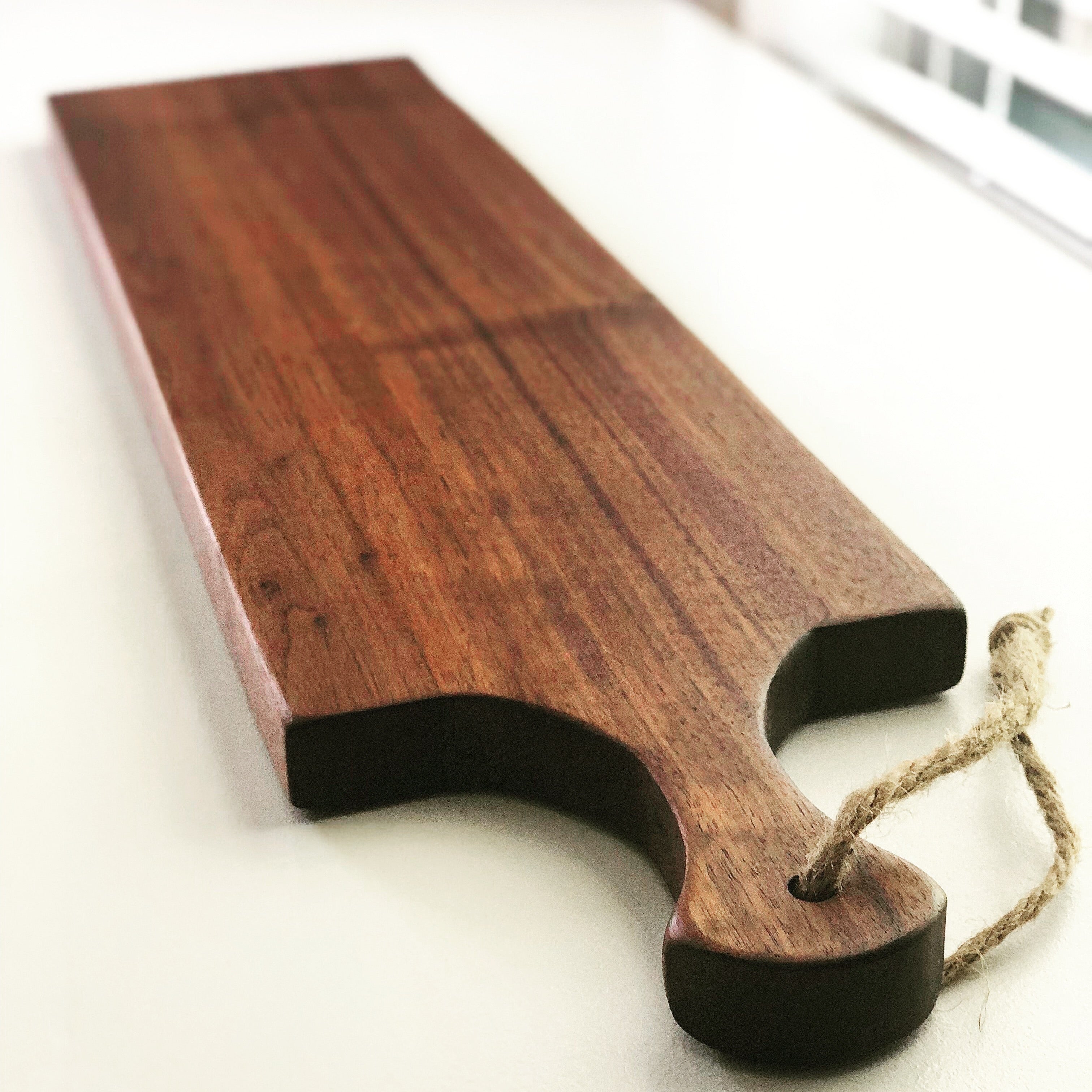 Benjamin Board
You're going to love this serving board! It's long, skinny design makes it a perfect for serving a loaf of bread on or for sharing yummy charcuterie spreads! This board is made from Arkansas hardwoods and has been treated with food grade safe mineral oil. 
Dimensions: 24 in. x 6 in
Please Note: Every board we make is made from a unique piece of wood. Your board may vary slightly in color and grain pattern from the pictures shown depending on the wood species. This makes your board special and one of a kind.