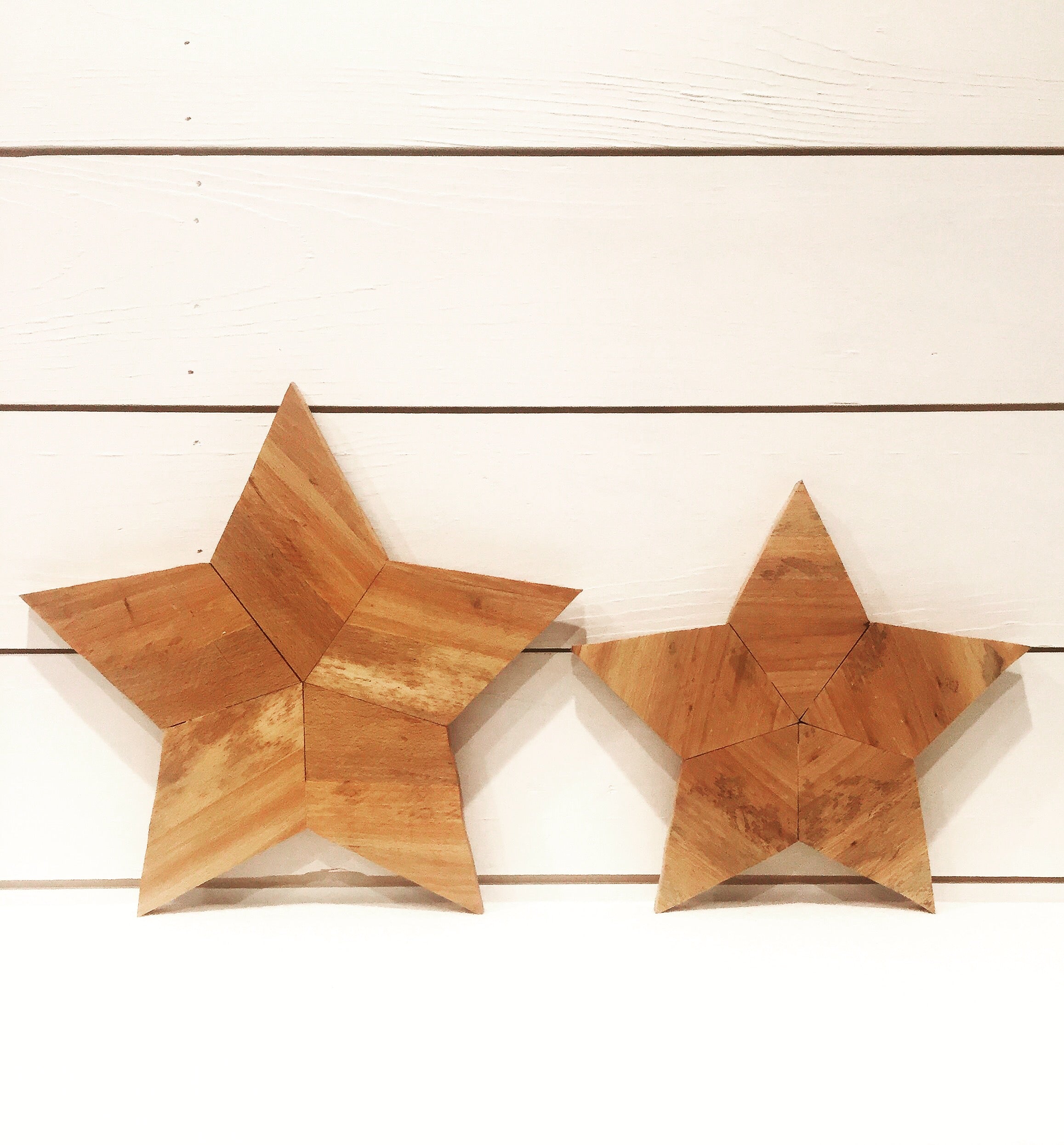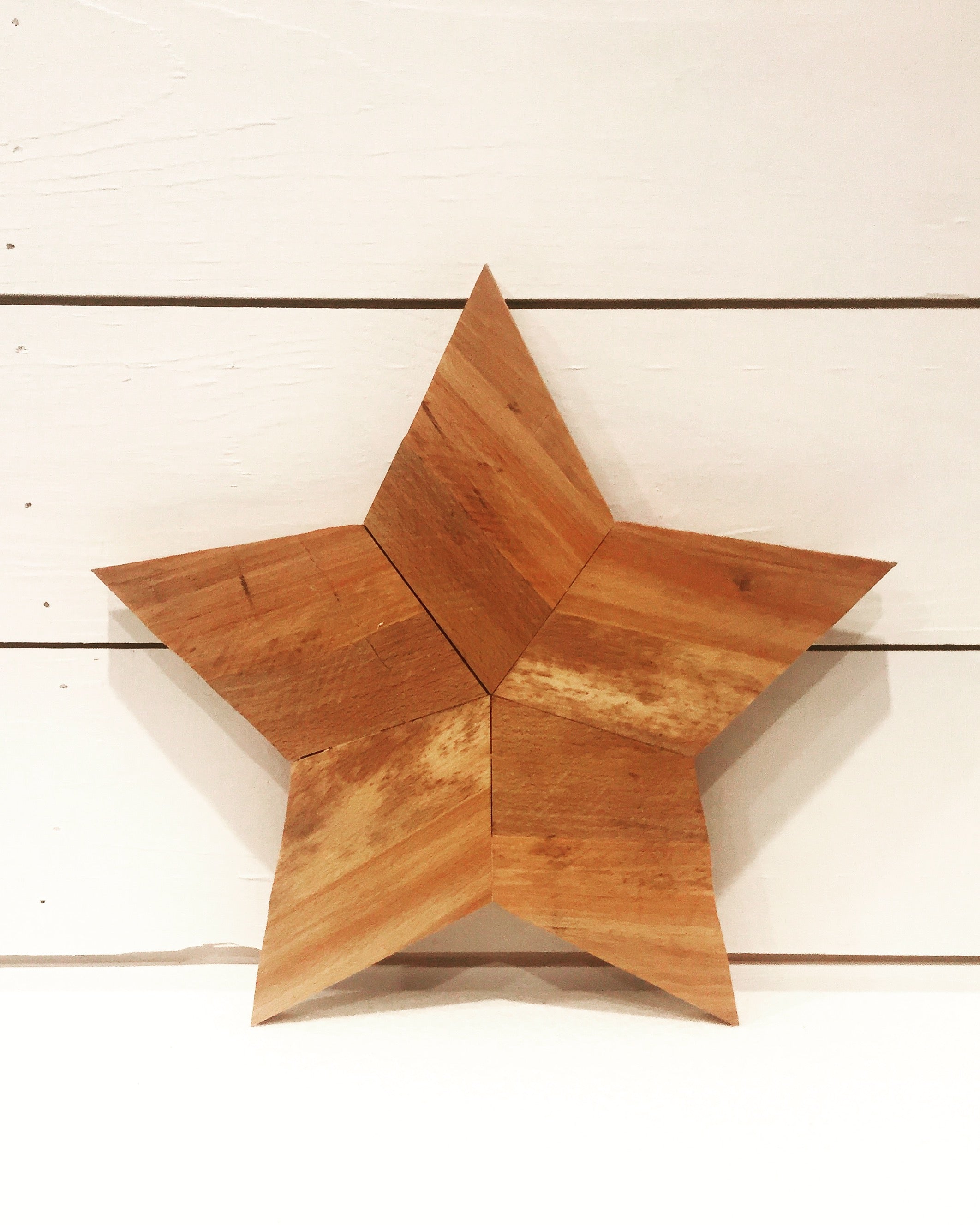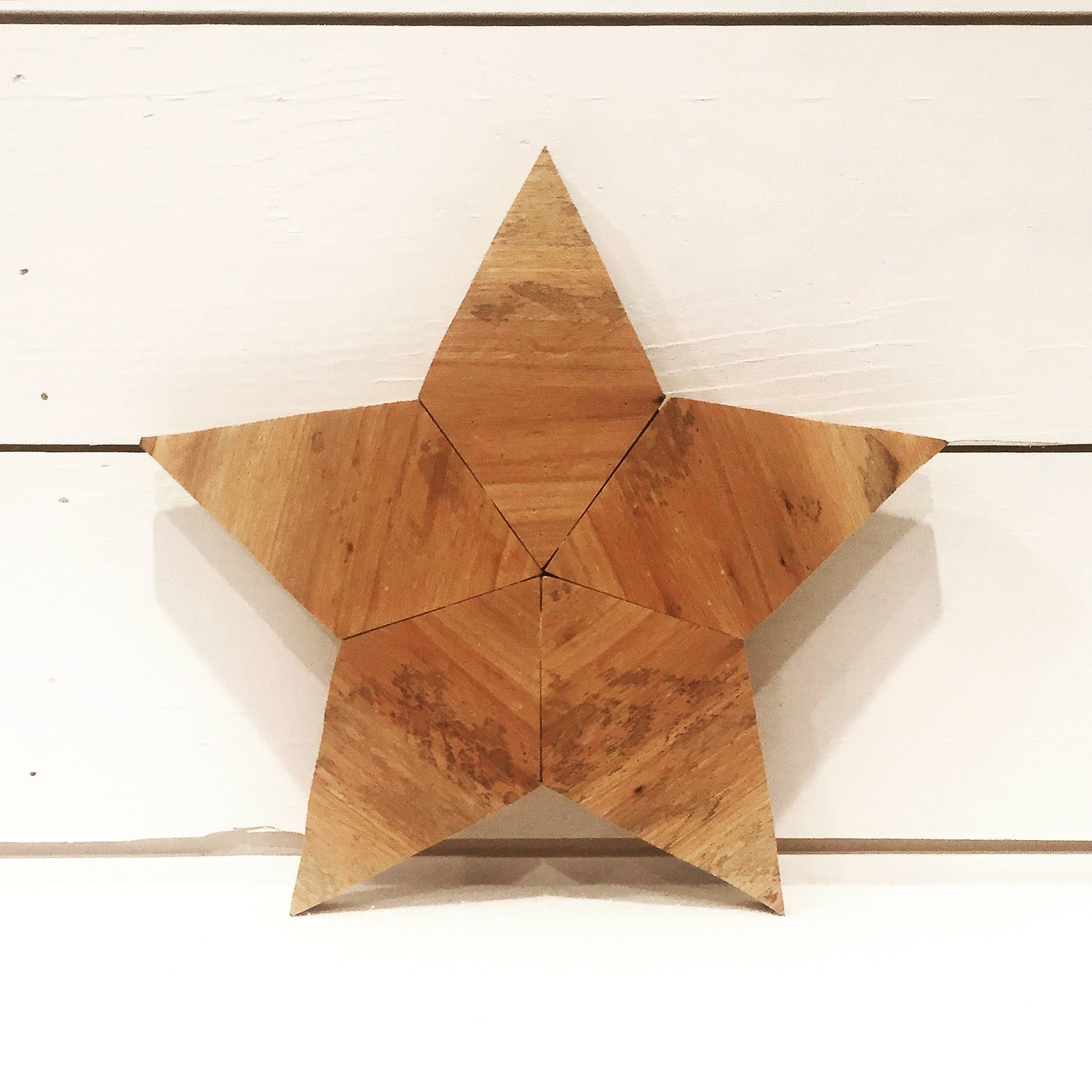 Wooden Star
Our stars, made from natural Arkansas oak, would look great as a decor piece all year or used during the holidays for a festive addition on top of the tree! 
These are lightweight enough to attach to the top of your tree.
Green teather loop attached to back for easy attachement to your tree. 
*Dimensions of large and small star listed with star options