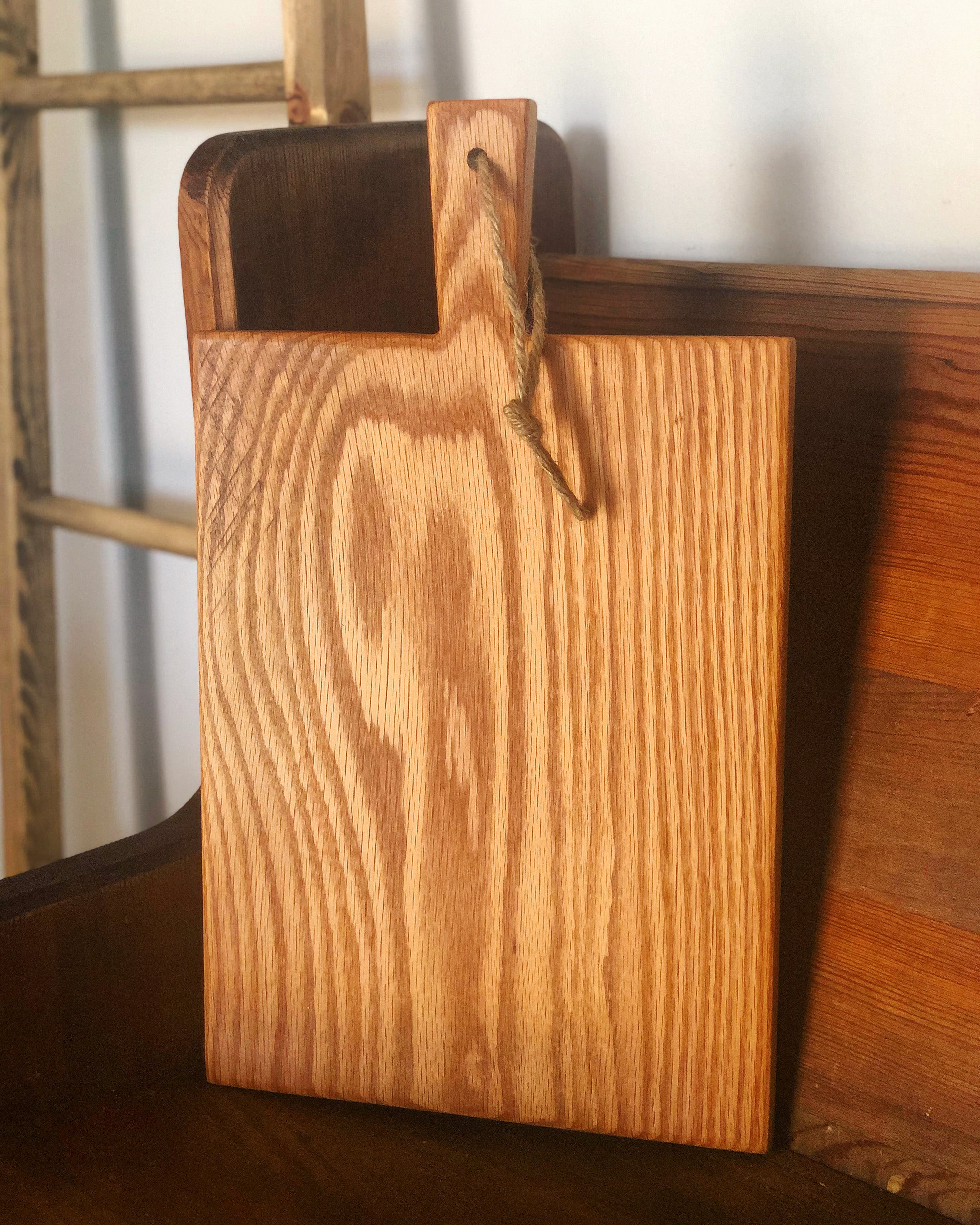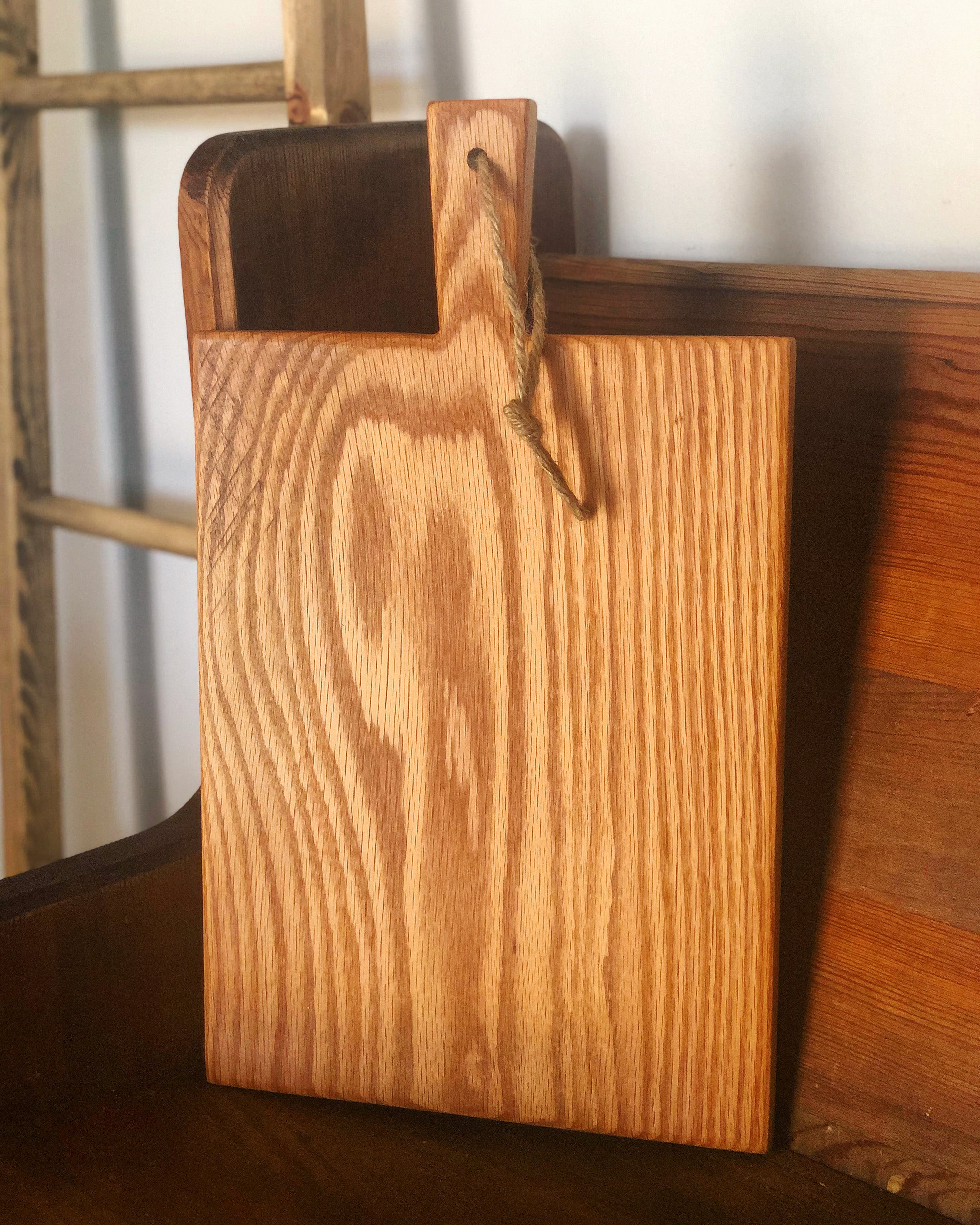 Debbie Board
This beautiful board is made from Arkansas hard wood & is a must have piece for your home or to be given as a gift! It has been treated with food grade safe, mineral oil. 
Dimensions: 20 x 12 in.
Please Note: Every board we make is made from a unique piece of wood. Your board may vary slightly in color and grain pattern depending on the wood species. This makes your board special and one of a kind.