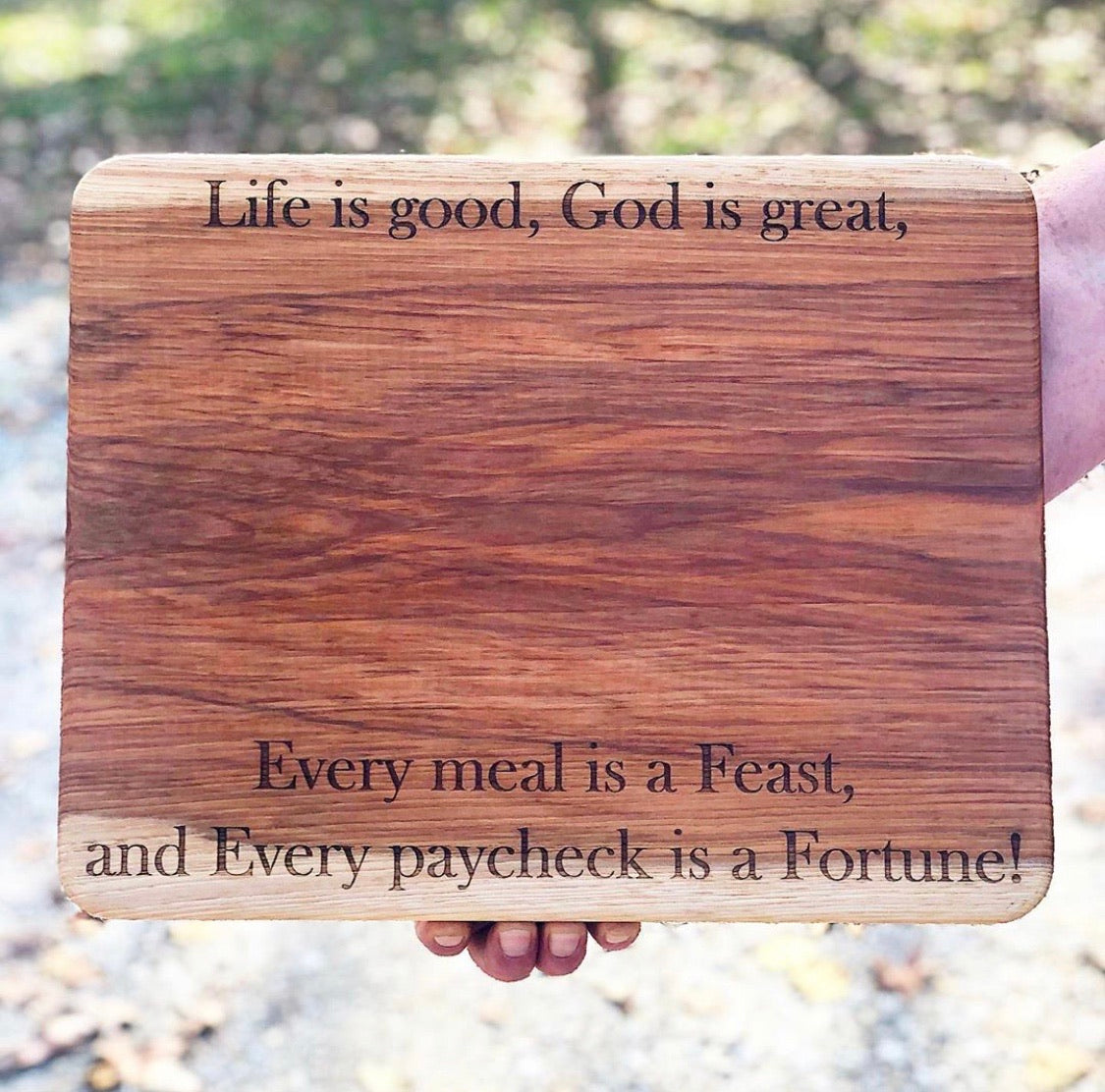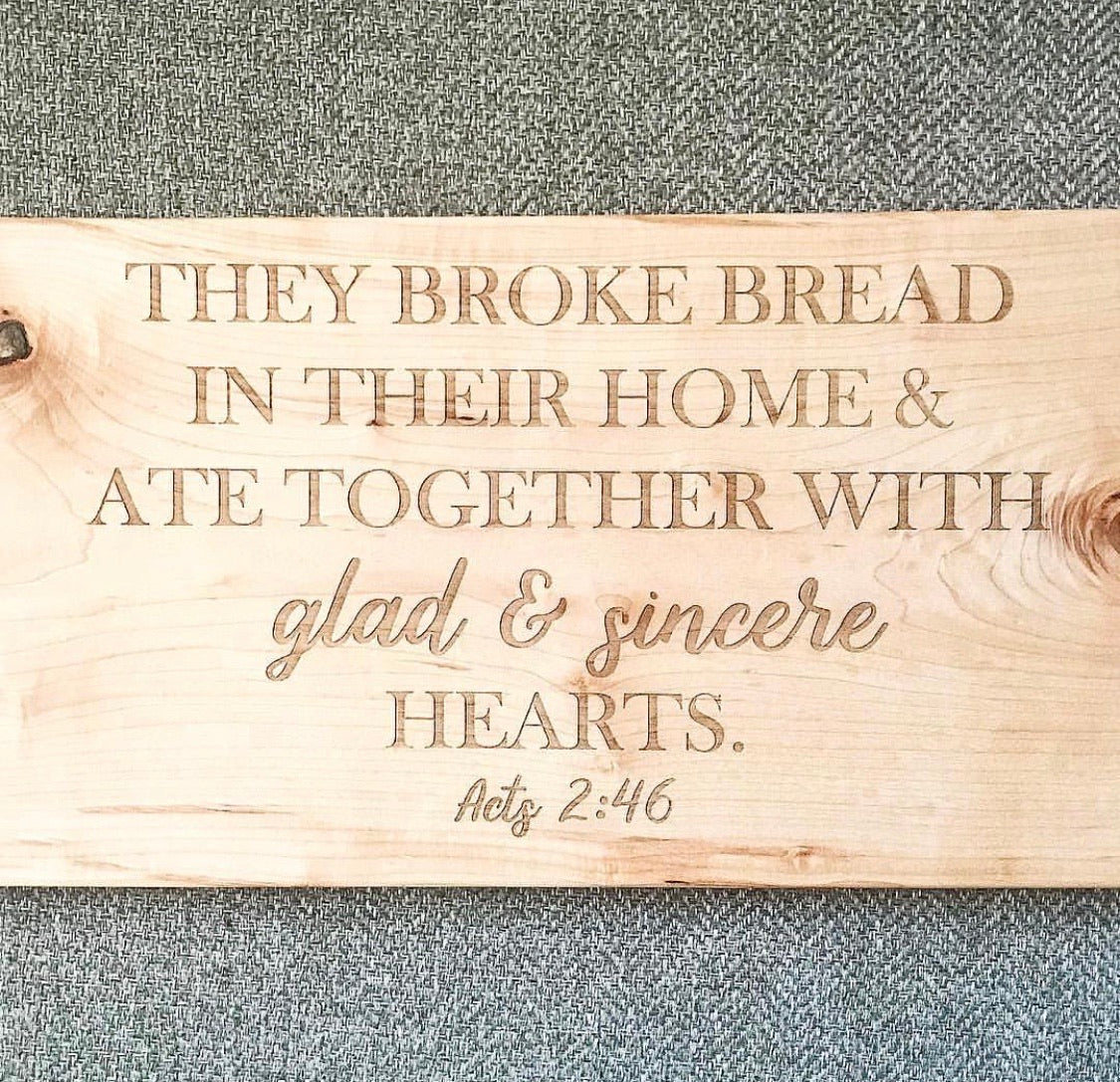 E. Quote Engraving
If you have a favorite quote or scripture you'd like put on a board, we can do it for you!
How to order: Please send quote in the comment box at checkout. This engraving may require collaboration, so please feel free to email us after checkout. We'd be happy to help! 
Note: The quote will be sized and positioned according to the board you select.