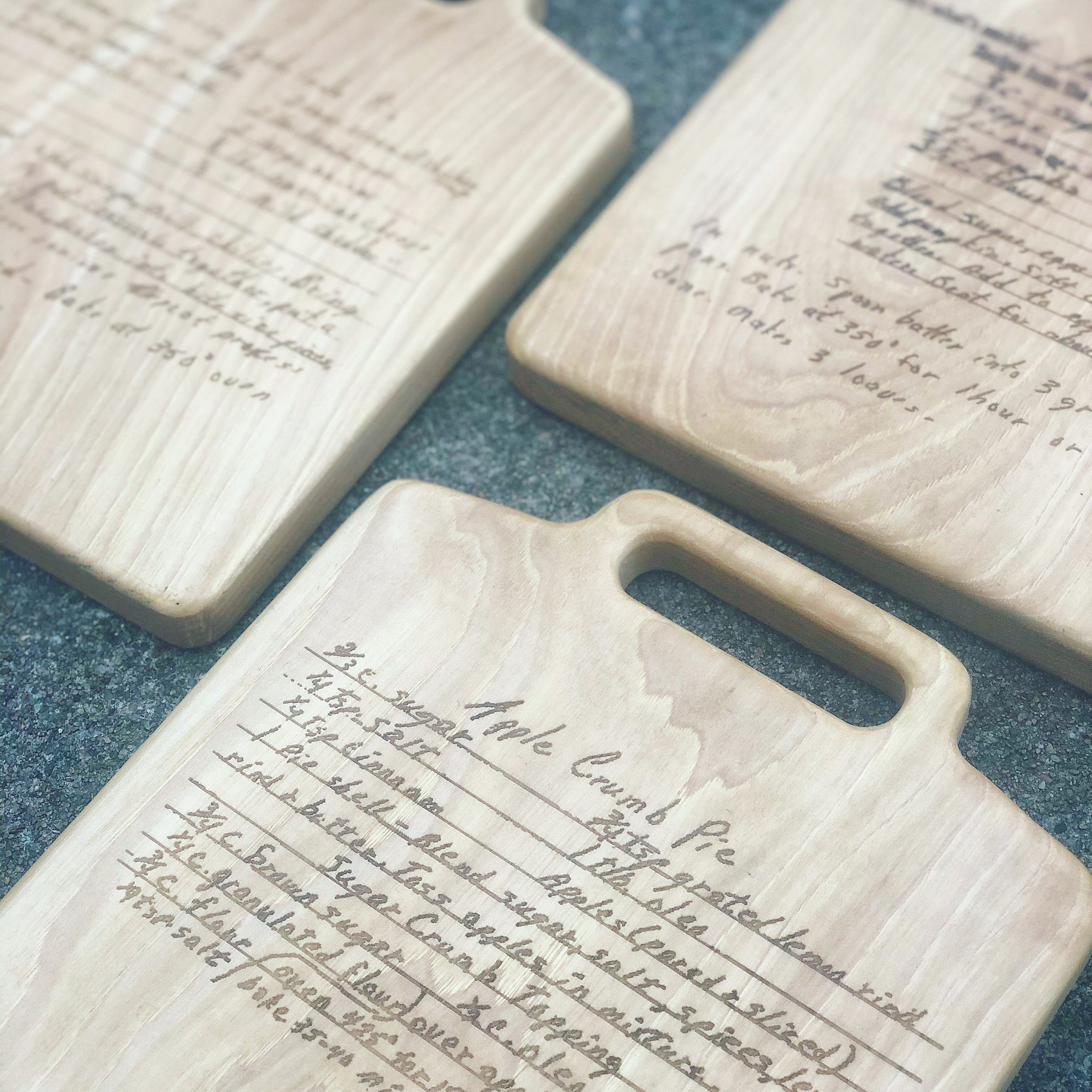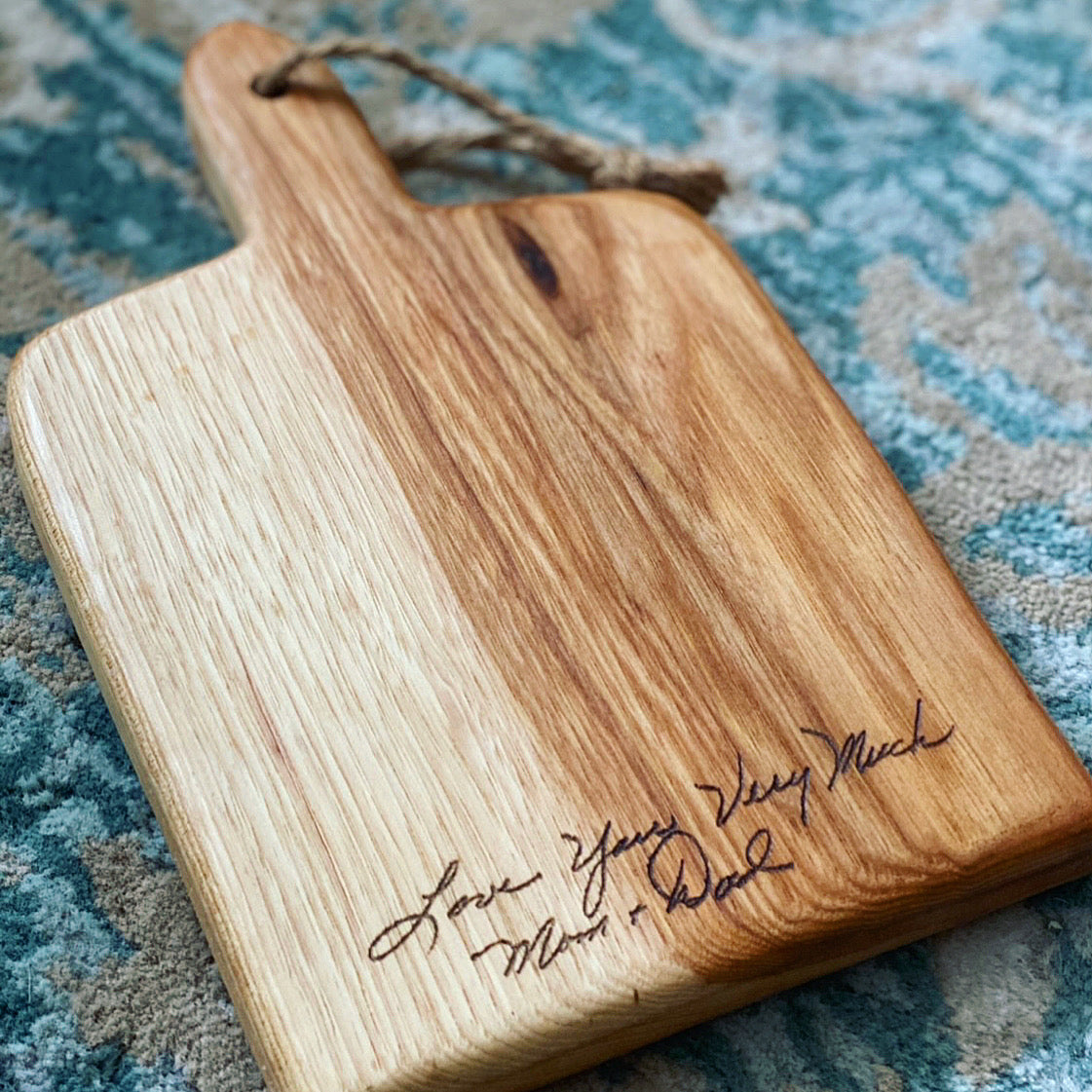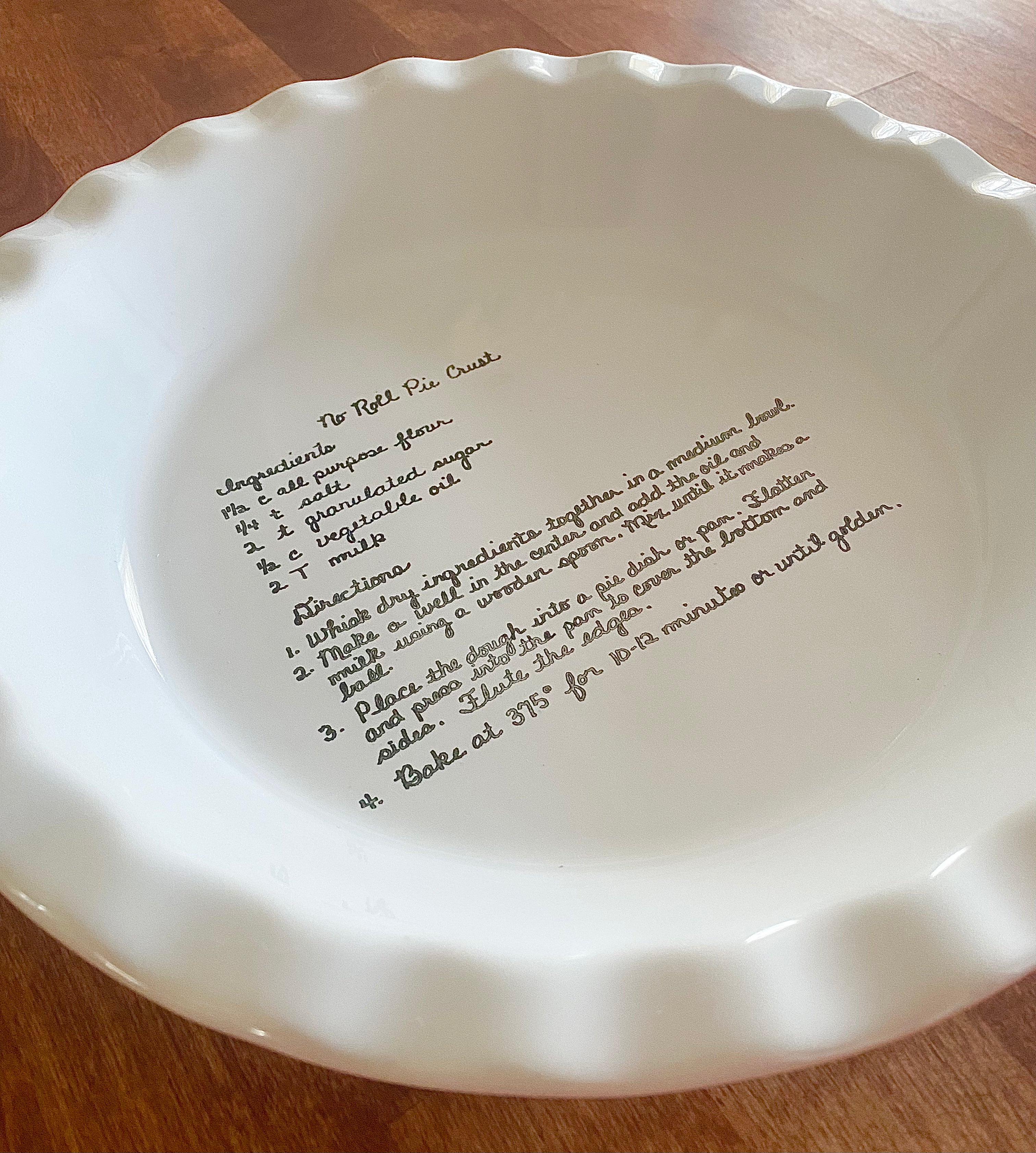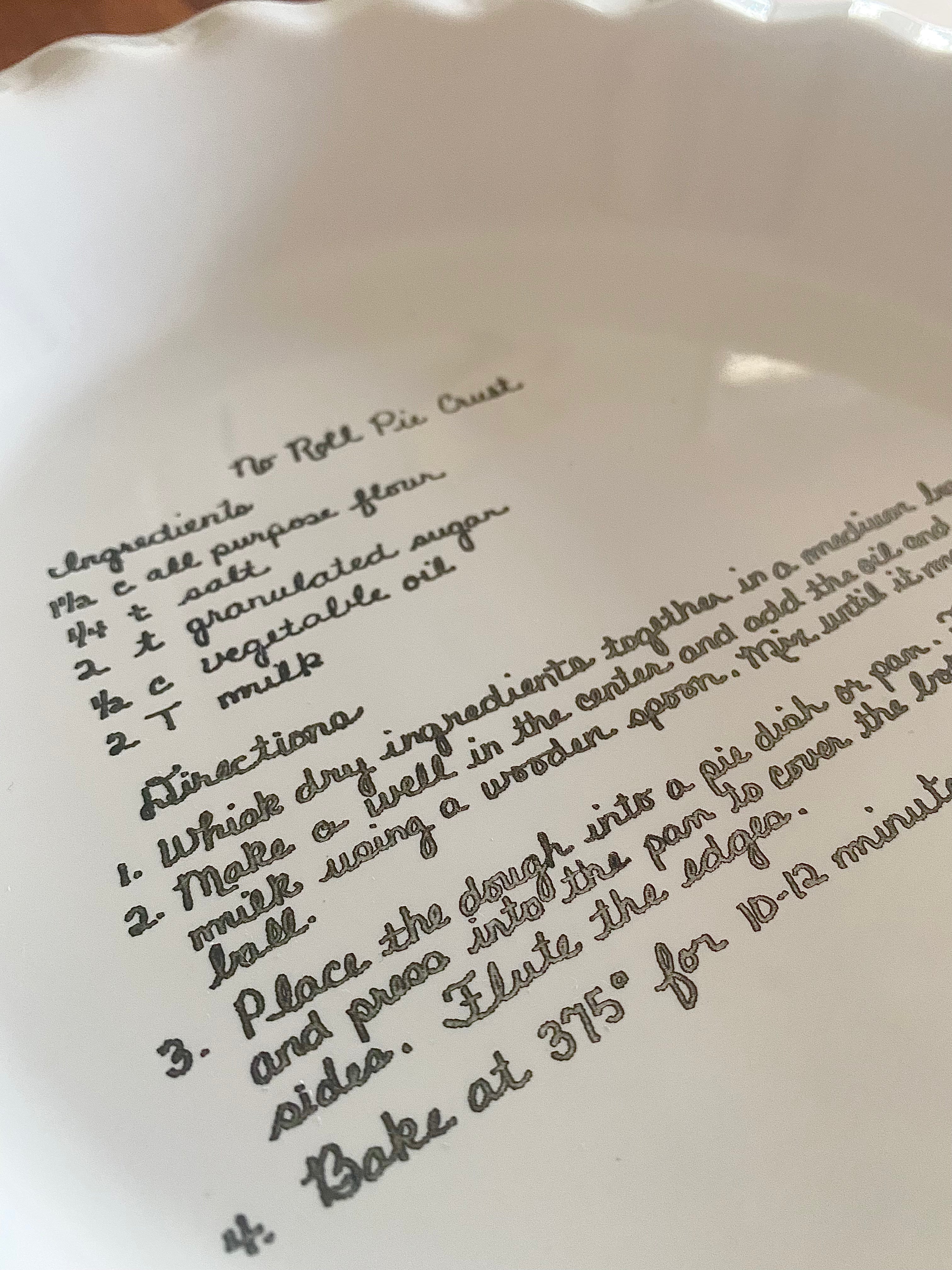 B. Handwritten Engraving
Whether it's your grandma's old family recipe or you would like to memorialize someone's handwriting from an old card or letter, we can make it into a beautiful keepsake by engraving the special words onto any one of our boards.
HOW TO ORDER:
• First, please select your board of choice to be engraved from our Serving Boards or Cheese Boards menus and add to your cart. (With this particular engraving option, a larger/wider board works better for cleaner lettering placement.)
• Then select your desired engraving option and add to your cart.
• Finally, please be sure after checkout to scan your handwritten document and email it to mabrymakings@gmail.com along with your order confirmation number. 
PLEASE NOTE: These type of engravings cost a little extra due to the time and care we put into photoshopping and resizing.