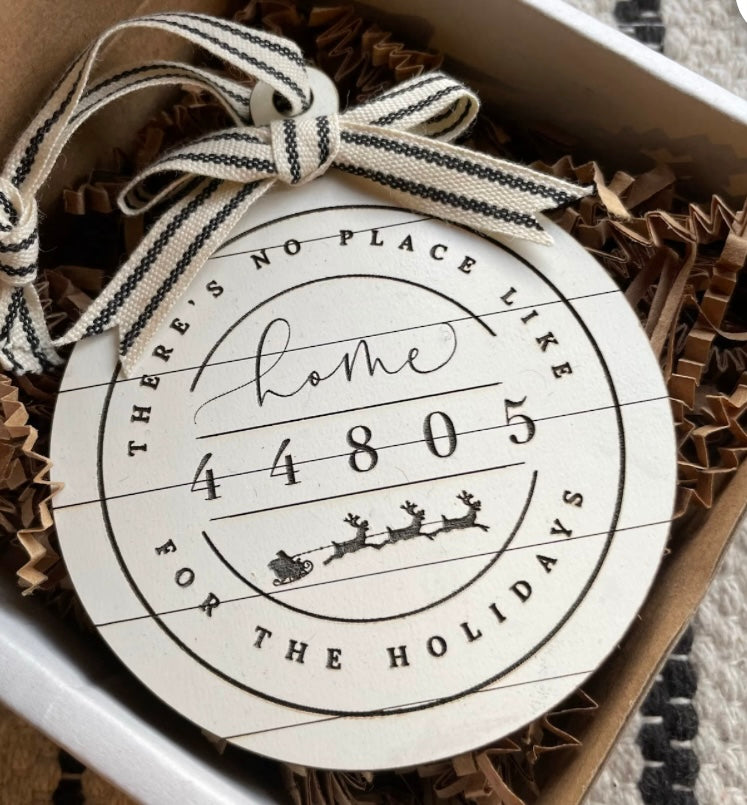 No Place Like Home Ornament
PLEASE NOTE: these will be natural wood not white!
How precious is this ornament! Add your zip code to this ornament for your own tree or gift someone it for Christmas! What a great gift for new home owners or someone who just moved to the area!
HOW TO ORDER:
Please add your quantity to the cart 
Add the zip code you'd like added to the ornament in the special instructions box at checkout 
Please also add the ribbon selection you would like added to the ornament